2018.05.11 Qixia Experimental Primary School Open Day Report
Kristian Saether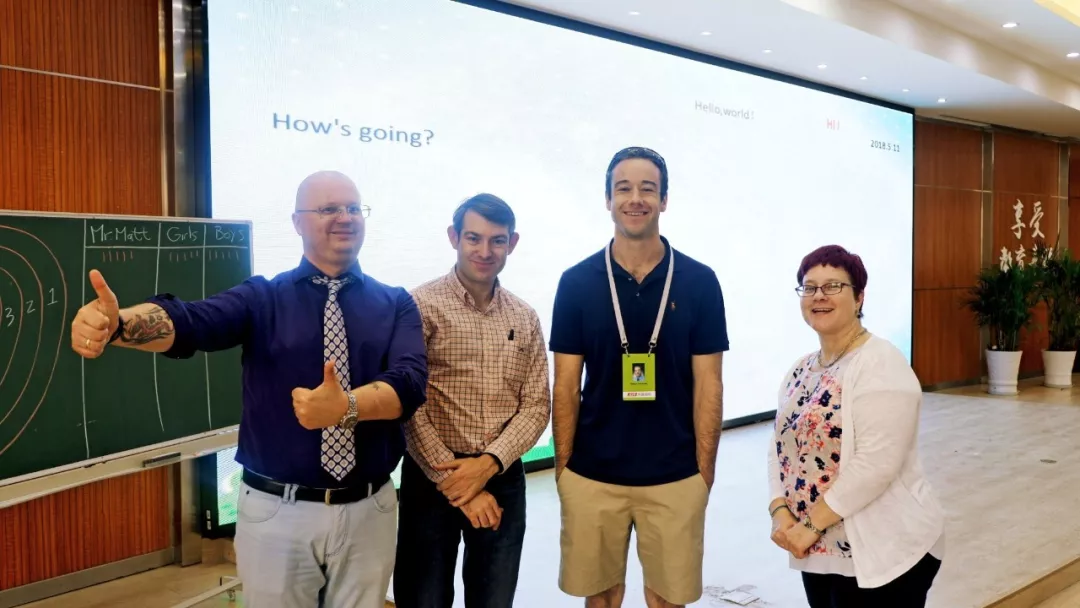 With all headteachers and main administrative staff in attendance, a strong complement of JESIE staff travelled to Qixia Experimental Primary School in May, to give lessons on the theme of Around The World. This school is large, accommodating over 3,000 students, is split into three campuses over the Yaohuamen residential area of Qixia, and Teachers Christopher and Andre kicked things off with lessons at the Yaohuamen campus.

Part 1: Yaohuamen (Andre and Christopher)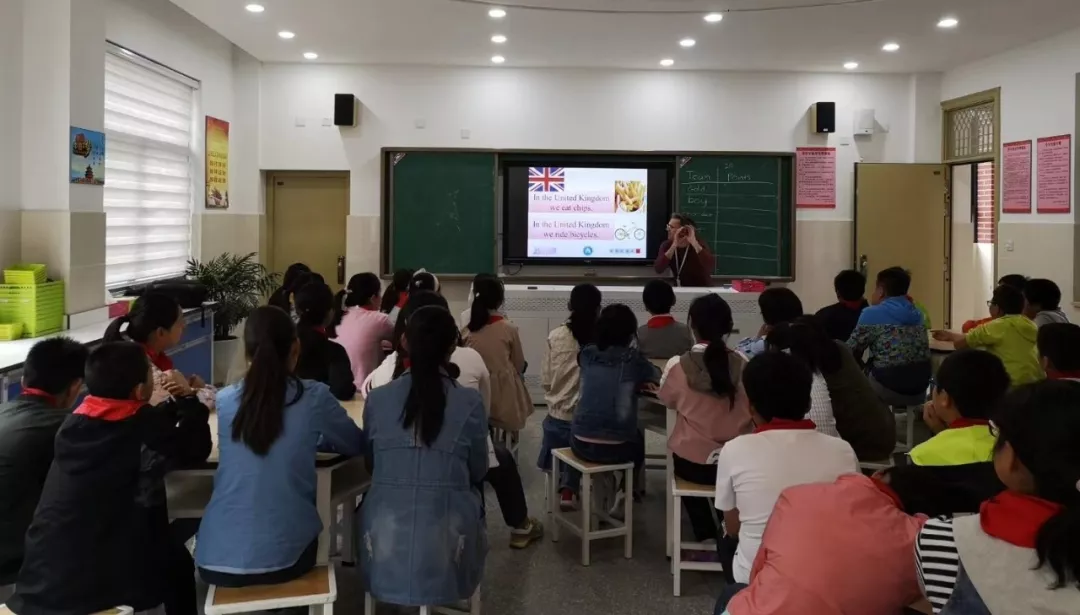 The students were very excited to meet some new foreign teachers and both classes were enjoyed by all. Teacher Andre split his class into six teams, the names of which were of their own choosing (Gold, Boy, Chocolate, Hot, Ice Cream and Nine) and, after introducing several countries and facts about them, proceeded to play Jeopardy to reinforce the initial teaching phase of the lesson. This proved to be an effective way to engage the entire class and all the students were very involved.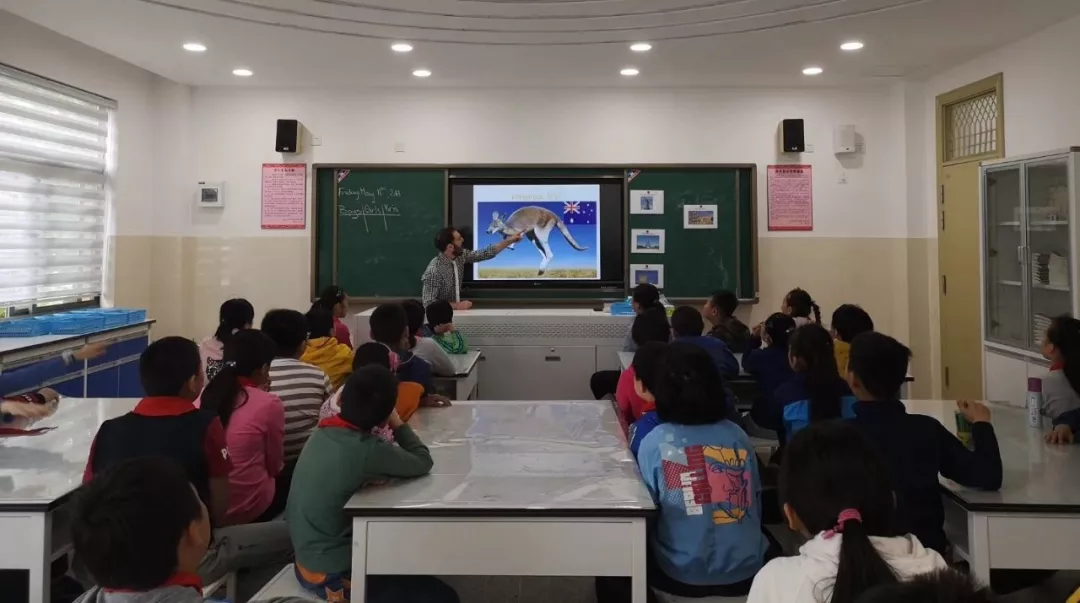 Teacher Christopher used a different approach, initially allotting scores between boys and girls based on their recollection of what was taught about various countries, which engendered a mood of how it is important to listen and learn. The main focuses in the first part of Teacher Chris' lesson was how to recognize and relate flags to a country, and landmarks, both good visual cues that cement vocabulary along with cultural references that the students might understand when considering the country concept. This lesson was concluded with a short game in which the students were given an example of, and then encouraged to make their own, passport.
Part 2: Yaochen Lu (Matt)

Teacher Matt gave a special feature-length demo at the Yaochen Lu campus, whereby the students were split into Boys vs. Girls, taught about the country concept, and instructed to learn about five specific countries. The countries were America, China, France, Italy and Japan; the idea of the lesson was not necessarily to learn about these countries, but to use them as a template for scaffolding sentence structure.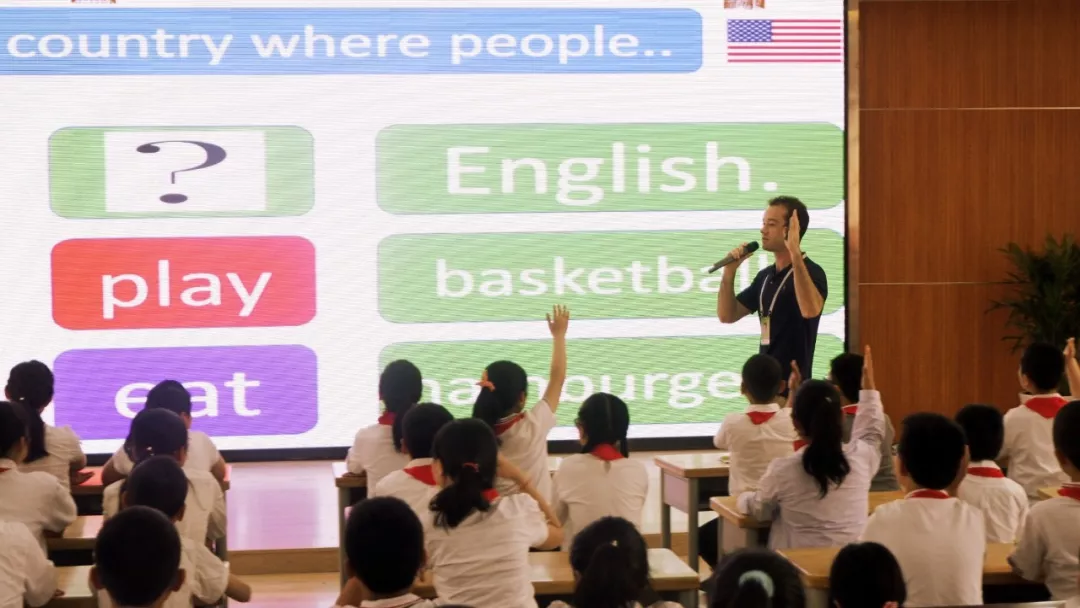 The lesson was a classic example of scaffolding, having the students gradually build up from initial fact- and word-learning up to formation of full sentences. Teacher Matt used several effective activities to consolidate teaching time, perhaps most notably the Mystery Box game, which instilled a fun yet competitive edge to the learning between the teams. Teacher Matt's lesson led on nicely to the final part of the open day, detailed below.

Part 3: Yaochen Lu (Kathleen and Val)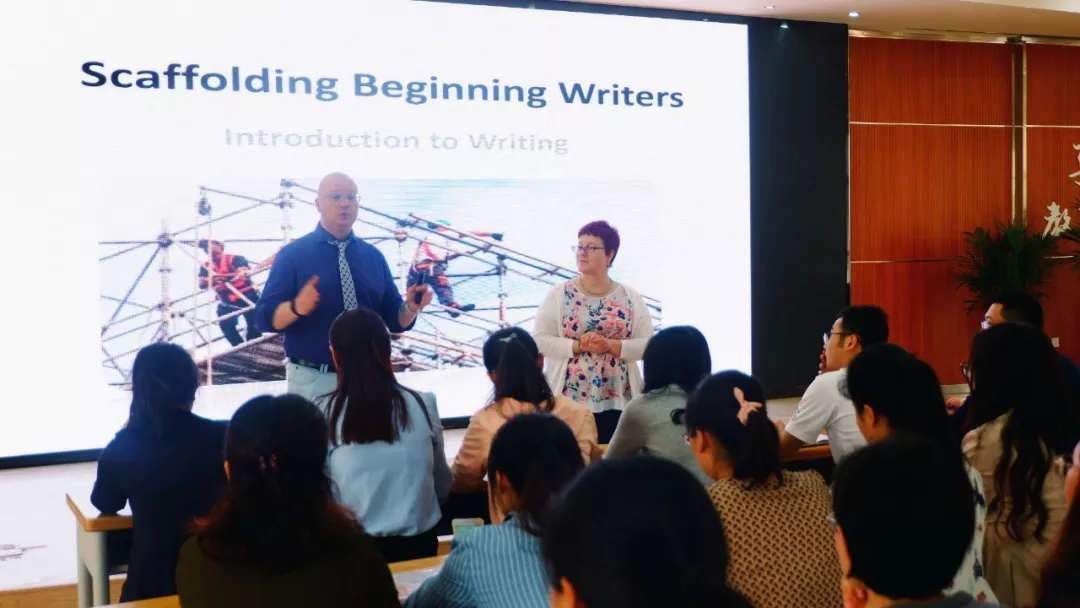 Teachers Kathleen and Val closed the open day with a mini-workshop for Chinese teachers on the theme of scaffolding their lessons and the implementation of games and other devices that make for an effective teaching/learning experience.
The teachers were taught about how to construct a logical succession in their classes, from introduction of concept up to expected end-goals, and also participated in some of the games that they might roll out to their own students. Everyone had a lot of fun having the teachers play Sleeping Elephants, anyway.

Overall, the attendees and participants all took a lot away from a successful open day, highly insightful and instructive, and a positive outcome for JESIE and Qixia Experimental Primary School.