JESIE Education Development Internship Program (EDIP)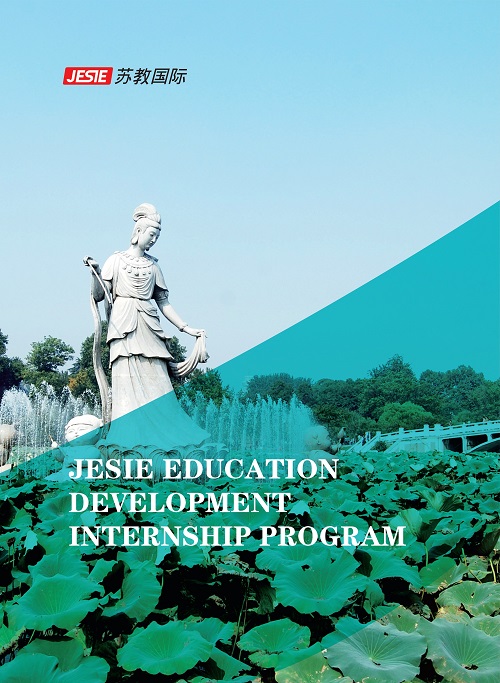 EDIP Overview
JESIE Education Development Internship Program (EDIP) aims to promote those in the early stages of their careers as educators by offering them an opportunity to teach in Chinese classrooms. In addition to experiencing China, with its ancient culture and booming economy, JESIE EDIP participants will be provided with the Chinese accredited TEFL training curriculum and Mandarin lessons as well as the opportunity to practice and learn teaching skills that include detailed lesson planning, classroom management, and other aspects of language teaching. EDIP has different programs catering to different levels of candidates both on the level of university students and of graduates.
Join us to upgrade your qualifications while experiencing Chinese culture, traditions and values.
Your role
During training you will be introduced to the Chinese educational system and to the regulations that apply to you. You will be instructed in preparing for classes and writing lesson plans by our supervisors, who are qualified teachers with many years of experience.
After your training, you will travel to a Chinese school where you will gain real ESL teaching experience. At the school, you will be supported in your teaching role by JESIE and also by an on-site liaison, who will assist you with your everyday needs – everything from help with your accommodation and time-tabling to your banking and topping up your mobile phone.
Location
Choices are made during the programme to place interns at a number of different schools in Jiangsu province (in Eastern China) e.g. Nanjing, Wuxi, Changzhou, Rugao, Yancheng, Xinghua and Huai'an among others. These are cities sitting on China's east coast and are shining examples of modernity blended with conservation. Many of these cities are ideal for travelers desiring a change of pace from China's crowded metropolises without compromising the benefits of a bigger city.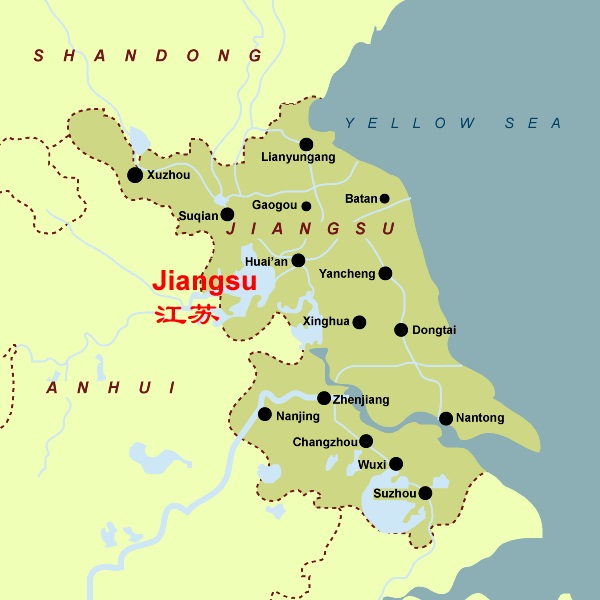 Internship Benefits
Free TEFL training course

Paid internship of RMB3000 for undergraduates and RMB5000 for graduates.

Free accommodation and lunch

Medical insurance

Completion bonus of RMB 3000

Airfare reimbursement of RMB 6000

Airport pickup service

One week orientation upon arrival

On-going meetings, training courses and seminars

Free Mandarin lessons (at least 2 hours per week)

Public school teaching opportunity during the internship

24/7 support from JESIE in China



What you gain
Gain vocational experience while you learn

Secure a position in a public school in Jiangsu Province

Be part of students' lives by developing their speaking and listening skills through your teaching practice

Obtain a TEFL certificate authorized by the Chinese government
Eligibility
Open to students of all subjects; majors in education, applied linguistics, arts and science streams are preferred.

Graduates, senior undergraduate students (3rd year / 4th year), students on a gap-year, or in exceptional cases 1st year or 2nd year undergraduate students.

Students with above average academic performance, with a clear and documented professional interest in their career field.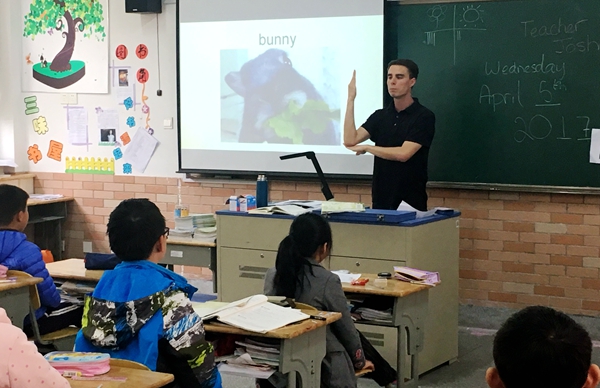 If you have any questions or inquiries, please feel free to contact us:
Tel: +86 25 8333 5486 ( Lyra ) ; +86 25 8333 5392 ( Phyllis )
Skype: foreignteacherrecruitment2
WeChat: jesieforeignteacher
Email: jesie.teacher@jesie.org