Welcome to Jiangsu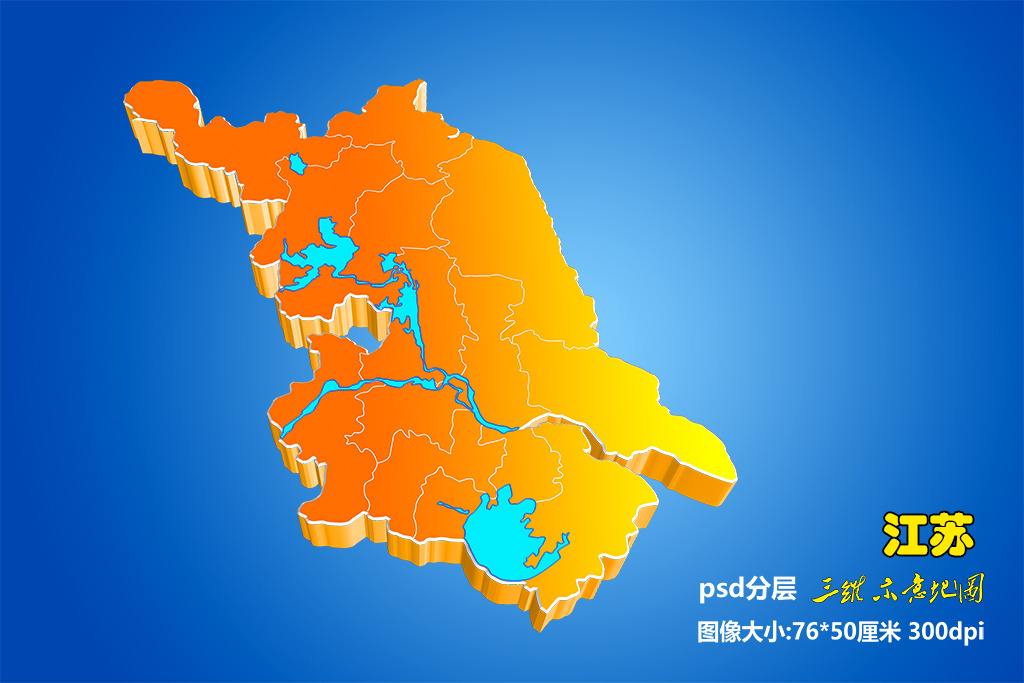 Jiangsu Overview

Jiangsu, located in the beautiful and fertile Yangtze River Delta, leads China in educational advancement and economic prosperity by maintaining a strong focus on nurturing talent. It covers an area of 102,600 square kilometers, taking up only 1.06% of Chinas total land mass. However, by the end of 2014, the permanent resident population exceeded 79 million, making Jiangsu the most populous of all the provinces in China. There are thirteen municipalities of Jiangsu; Nanjing, Wuxi, Xuzhou, Changzhou, Suzhou, Nantong, Lianyungang, Huaian, Yancheng, Yangzhou, Zhenjiang, Taizhou and Suqian under the jurisdiction of the Jiangsu Provincial Government.
Jiangsu Province is rich in tourism resources, with natural and cultural landscapes complementing and enhancing each of these. With a plethora of historical sites spread across the province, Jiangsu has become one of China's seven tourism provinces. Thirteen cities have won the much sought-after title of 'China's Top Destination for Tourists'.

The historical sites of Nanjing, Chinas ancient capital for six dynasties, the classical gardens in Suzhou, Taihu Lake in Wuxi, Han and Tang culture in Yangzhou, relics of Qin and Han dynasties in Xuzhou, the water wonderland in Lianyungang, mountain forest and monasteries in Zhenjiang, and the flowing bamboo and rock cave spectacle in Yixing are so amazing that people are reluctant to leave.

Jiangsu is one of China's top two economic powerhouses with a high degree of economic and technological development. Jiangsu, with its long history of agricultural production and its high level of commercialization is also one of China's most important grain and cotton producers. As one of the cradles of China's industry, Jiangsu has ranked first in national industrial output for mang years. Jiangsu per capita GDP, regional development and peoples livelihood index (DCI) all rank highest among the other provinces, equating to the upper-middle level of developed countries.
Over many years, Jiangsu has actively carried out foreign exchange and promoted cooperation with other countries and regions in the areas of economics, science, technology, culture, education, health, sports, tourism, environmental protection and other fields, with goals of enhancing mutual understanding and friendship while encouraging common development and progress.

Jiangsu Education

As mentioned previously, Jiangsu was one of the cradles of Chinese civilization and also the original incubator of Chinese education. It continues to be a leading advocate of learning and teaching. Contemporary Jiangsu is the largest and one of China's fastest growing economic powerhouses, featuring a welcoming open policy that encourages the highest levels of dynamic development.
Jiangsu has always had an emphasis on education as is demonstrated by the fact that it produced 66 top scholars during the Ming and Qing Dynasties, who accounted for one third of the national total. Scholars who have excelled in science, technology and cultural learning are innumerable across Jiangsus history.
In recent years, Jiangsu has conscientiously implemented a long-term plan for education reform and development, accelerated the advancement of education around the province, taken the lead to realize basic modernization of education and promoted the overall and stable development of education reform. All of these initiatives have resulted in remarkable achievements.
At the end of 2014, the percentage of school enrollment in Jiangsu Province was: 97.5% of kindergarten-aged children; 100% of the eligible cohorts for mandatory grades 1 through 9. The gross enrollment rate for elective high school grades 10-12 was 99%, including both academic and vocational pathways; whilst the gross enrollment rate of tertiary education currently stands at 49%. The general level of student achievement and comprehensive rigor of Jiangsu education ranks first in China, with the key indicators of educational development reaching the same level as that other industrialized countries.
The general conditions and availability of supporting resources for school operations at all levels have been significantly improved. The levels of school administration and the resultant quality of education are being continuously upgraded. Educational equity has been given great importance; overall quality of educational services have been gradually improved and the indicators for educational development have also reached the level of middle-income countries. All of these factors have combined to make significant contributions to Jiangsu people's livelihoods and to ensure a strong pool of emerging talent and intellectual protection.