FAQ

What is JESIE?

There are many different forms of educational establishment in China, some of these are schools which are controlled by the government, whereas others are private training centers.

Privately-owned training centers are commercial organizations with a large network of training centers operating throughout Asia. They are businesses which deliver English education for a fee. These training centers pay their staff well, but expect the delivery of a full weekly timetable with minimal support in return.

In contrast to these, JESIE is not a private training center. JESIE is a not-for-profit organization, providing foreign teachers for the government-run school system, specifically in Jiangsu province. As such, although the pay still compares well to commercial training centers, working for JESIE offers a better work/life balance with a lower workload, on-going professional development and more comprehensive administrative and personal support. JESIE also differs from commercial training centers in its commitment to supporting the community with special open days.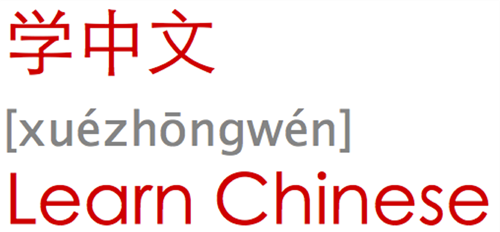 Language - Do I need to be able to speak or write Chinese?

To be an English teacher for Chinese students, you do not need to be able to speak any Chinese. It is perhaps true that a little knowledge of Chinese language may help in specific classroom situations, but in general, speaking Chinese during your English classes is not encouraged. There are a few reasons for this; mainly because, since it is an English language class, the main purpose is for the students to hear and practice spoken English. Therefore, the general rule is that only English is to be spoken by the students and by the teacher for the duration of the session. Aside from this, in almost all cases, your students will already have some pre-existing English language education, taught by their Chinese teachers since primary school, although their grasp of English will vary from those students that possess a basic level of spoken and written English to a much more capable level in some cases.

Some knowledge of Chinese language will undoubtedly make your daily life easier, so it is useful to pick some up as you go along, but be aware that there is a great deal of English language support around you if you look for it. To begin with, at your school you will have an English-speaking liaison, who is appointed to assist you in interacting on a day-to-day basis with other staff members and also to help you with any domestic problems you may have. In addition to your liaison, JESIE will always support you in terms of any required administration (e.g. your visa, residence permit, bank account etc.) and in terms of communication with your school. Apart from all this professional support, you will find that you are very likely not the only western teacher in the area (larger cities have a well-established expatriate community presence) and that many Chinese people around you speak good enough English. Regarding the native Chinese, you will find that if you have a patient and respectful attitude towards them, they will generally be more than happy to help you.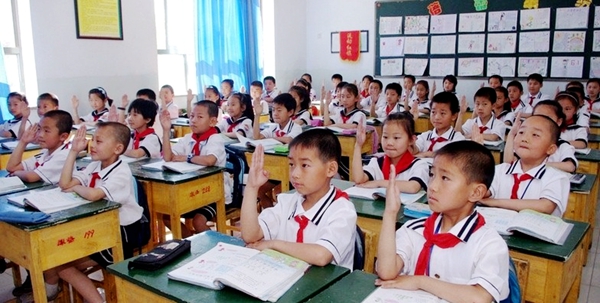 Students - What is the experience of teaching Chinese students like?
As a foreign English teacher, be aware that you have a responsibility not only to deliver the required educational content, but also to present a consistently professional approach. You are representing JESIE and, as perhaps the only foreigner the students may have met, you are representing your country.


Teaching in China has the potential to expose you to many different teaching situations. You can teach various age ranges, students from the countryside or those based in cities, and there may be various reasons for their commitment to studying English e.g. an intention to study abroad.

Chinese school class sizes tend to be large; a typical class usually has 30 - 50 or more students. In Chinese schools, teachers are not usually required to work with individual students in a 1-1 capacity.

Culturally, China is changing rapidly as it connects ever more progressively with the western world. As such the cultural make-up of students is varied and interesting, with a blend of traditional Confucian background mixed with today's technologically-motivated generation of students.

Approach - How should I behave in China?
Your approach to both the work situation in your school and to your daily life in China should be flexible, patient and respectful. The Chinese environment comes with a strong sense of community, and it is an inclusive one for those foreigners with a good approach. Bearing this in mind will make your daily life much easier and your time in China enjoyable.

As regards flexibility required in your work situation, last-minute teaching timetable changes are common, so be ready for these, as are substituted working days in lieu of public holidays that may have to be done on the occasional weekend. In addition to your scheduled working hours, your school may also reasonably ask you to occasionally help in some special way, for example by attending a party or dinner with other teachers or students, or perhaps by giving a special lesson/lecture for them.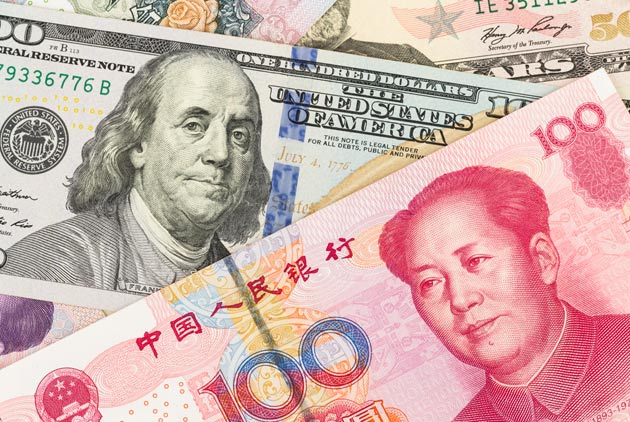 Money - Is it cheap or expensive to live in China?
One of the first things you will notice in China is that your money goes much further than it does in most western countries, due to the relatively low cost of living. (See the links below for more details). Salaries offered to westerners are typically much higher than those of native Chinese teachers.
http://www.numbeo.com/cost-of-living/country_result.jsp?country=China
http://www.worldsalaries.org/cost-of-living.shtml
http://www.numbeo.com/cost-of-living/rankings_by_country.jsp

Apart from food, clothes, taxis and public transport etc. being relatively cheap, remember that you have a valuable benefit-in-kind in the form of a free apartment and little, if any, bills to pay. Not only this, but you are also given an allowance to spend as you wish on Chinese food in the school canteen!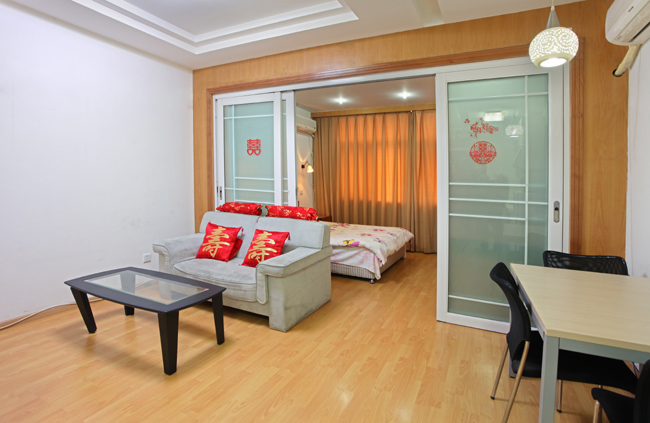 Accommodation - What is the free accommodation like?
It is to be expected that there are differences in the Chinese style of accommodation, as compared to western-style accommodation. Free accommodation offered to foreign teachers is generally spacious and of high quality.


Preparedness - What should I bring with me?
Being a little travel-savvy and possessing a reasonable level of life-skills goes a long way towards day-to-day survival abroad. Living in a foreign land means that the new environment is different to back home. As such, you may not be able to easily obtain all the products that you might be used to taking for granted. As with everything, there are solutions to this; larger supermarkets usually have a foreign department stocking many imported items from other countries or you could try the Chinese alternatives.

Almost everything is available, especially in the larger cities, if you know where to look. However, it is good to prepare in advance to make it easy on yourself when you first arrive, and there are a few things that you might like to bring with you. A short list of these items would be: shoes (if you are anything more than a size 8), deodorant, make-up, favorite cooking herbs and spices, particular cooking implements e.g. bring a potato-masher if you like to eat mash and essential medicines (prescription or otherwise).

Note that it is also advisable to procure a VPN internet service before entering China, if you want to continue to access western sites such as Facebook, Twitter and Youtube.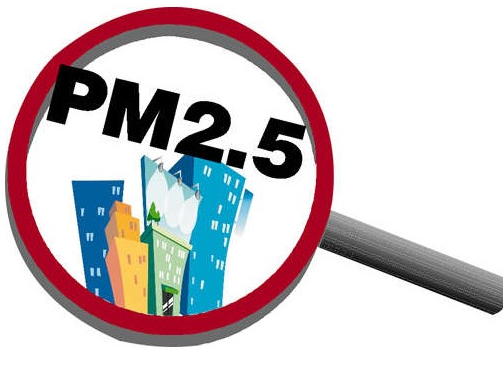 Pollution - Is it something to worry about?
Due to it having being the world's factory for a long time, China has some difficulties with pollution that it is working hard to solve. Of course, levels of pollution vary greatly from one day to another (this can be monitored with an app on your smartphone) and from place to place, with the larger cities having the biggest air-pollution problems and the countryside cities having little or no issues with pollution. The extent to which it may or may not affect you will depend on your individual health situation, and some people opt to wear protective filtering masks while out and about in major cities.
Safety-- Is it safe in China for us foreigners?

The crime rate in China is very low. The Chinese people are very friendly to all foreigners. However, you still need to take some precaution while on crowded buses or in busy shopping centers in order to protect your belongings against pick-pockets.