When Every Leaf is A Flower —— September Staff Meeting Report
Wuxi, 09/28
Julie Levesque
The Wuxi team met at Wuangzhuang Experimental Primary School on Friday, September 28, 2018 for their first monthly meeting of the year.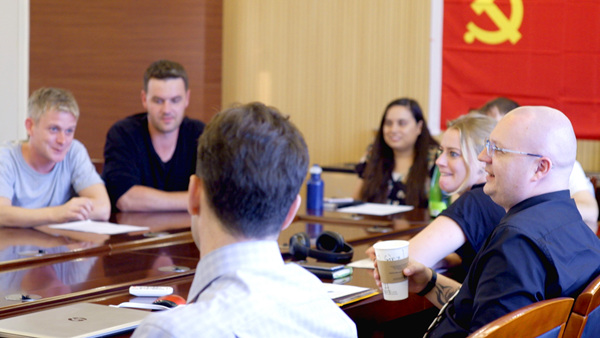 First, the teachers discussed matters relating to accommodations and daily life in China. Our two new teachers had no difficulty getting used to life in Wuxi. David had lived in the city for ten years before moving to another city in China and Adam had traveled in China several months before deciding to move here for work.
Peer-to-peer observations were briefly discussed afterwards. Every month, teachers must observe one another. This helps us in many ways because we can see what works and what doesn't in our lessons and gives us the opportunity to share tips and effective teaching methods.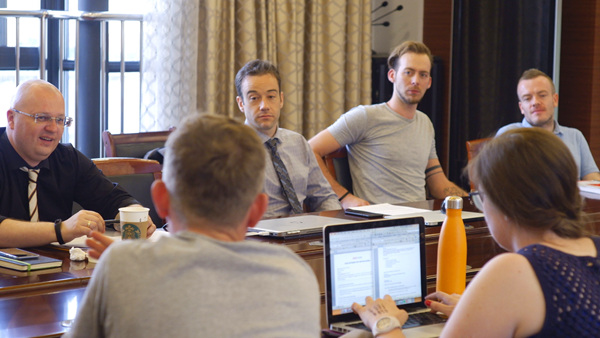 Teachers were also asked to contribute to JESIE's social media by writing a short text about a topic of their choice related to life in China and exchanged views on the education themes which will be addressed in the upcoming meetings.
During our themed session, Val and Matt gave us some useful PPT tricks. The teachers decided that this theme will be recurrent and that those of us who have any relevant PPT knowledge to share will do so every month.
Our monthly meetings look once again very promising this year.
Nanjing, 10/12
Tony Smales
The first meeting of the year began with a round table discussion, with teachers given the opportunity to say how things are going so far at their schools. On the whole, teachers seemed happy apart from one or two issues with school textbook expectations and communication with their liaisons.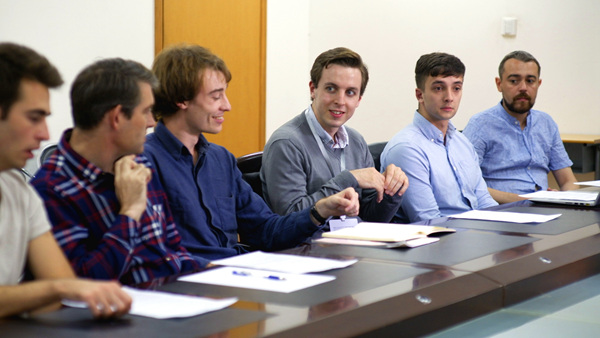 Following this, teachers gave accounts of useful lessons learned from peer observation encounters. It was mentioned that due to full schedules in many cases, peer observations are difficult to organise and that teachers may alternatively observe open days.
Teachers were reminded of their other obligations, in particular the sending of lesson summaries to their liaisons and supervisors and the aim for them to carry out a project with their students once per semester.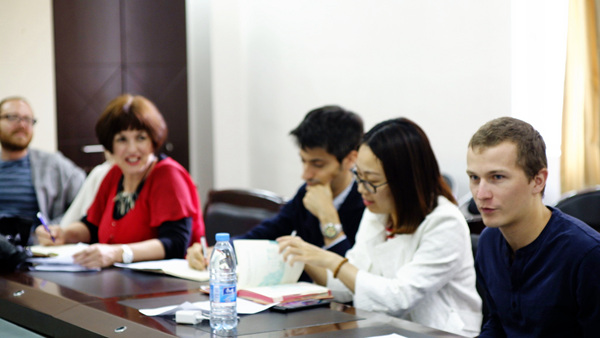 The choices available to teachers regarding the "new format" open day sessions were clarified i.e. teachers may choose from any of the existing materials provided or develop their own new lesson.
An intention to show one new PPT technique in each future meeting was given, and teachers asked for their suggestions as to what they would like to learn.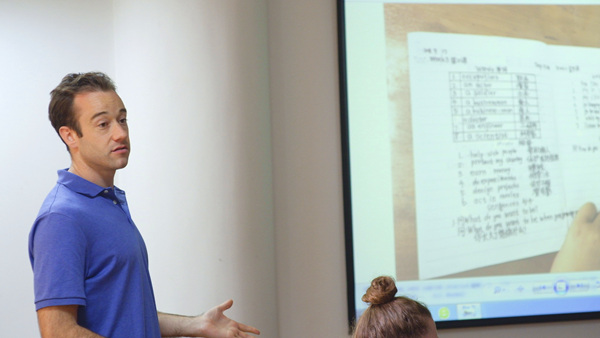 Finally, the new teachers were given the opportunity to ask general questions about living in China, and to have these answered by those who have lived here for some time. The questions included the use of DiDi, availability of sports clubs and questions about e-bikes.